NEW YORK (April 21, 2023) – The Professional Fighters League (PFL), the fastest growing and most innovative sports league, today announced the main card for PFL Europe 2, taking place on Saturday, July 8 at the Verti Music Hall in Berlin, live on DAZN. Berlin-based Bantamweight Farbod Iran Nezhad will headline against Italy's Francesco Nuzzi, who enters PFL Europe in incredible form having won his last eight fights.
The co-main event will star German striking specialist Khurshed Kakhorov up against the hugely experienced Mokhtar Benkaci from France, as both fighters look to book their place in the 2023 PFL Europe Playoffs.
Further action in the Bantamweight division will see Frans "Black Mamba" Mlambo, who fights out of SBG Ireland under John Kavanagh face off against former Cage Warriors Champion, Dominique "Black Panther" Wooding and the unbeaten Ali Taleb from Sweden takes on Swiss star Kenj Bortoluzzi.
In the Lightweight division, Ireland's Dylan Tuke matches up with Liverpool sensation, the undefeated Connor Hughes, while Latvian Alex "Pretty Boy" Chizov, who is unbeaten in nearly six-years, faces Spain's Acoidan Duque.
Rounding up the lightweight division will show Geisym Derouiche, fighting out of Marseille, France, to face Cork's own John Mitchel. Both with six wins, undefeated, and looking to carry on their streaks, whilst Italy's Radu Maxim will take on Poland's Jakub Kaszuba.
The fight card has been overseen by mixed martial arts royalty, Dan Hardy, who joined the company as Director of Fighter Operations of PFL Europe last month. As part of his new role, Hardy will play a key part in the wellbeing and development of fighters, as well as identifying local talent and working closely with the global PFL President of Fighter Operations on all matchmaking decisions. 
Dan Hardy: "This event brings together the best Mixed Martial Arts talent from across Europe in the bantamweight and lightweight divisions. PFL Europe 2 represents the first step on a $100,000 journey, which will see one fighter from each bracket crowned the first European Champion. This is why I believe that Berlin is the perfect host city for these inaugural European championships. The German MMA fans are highly educated in the sport, and will appreciate the level of athletes competing at this event.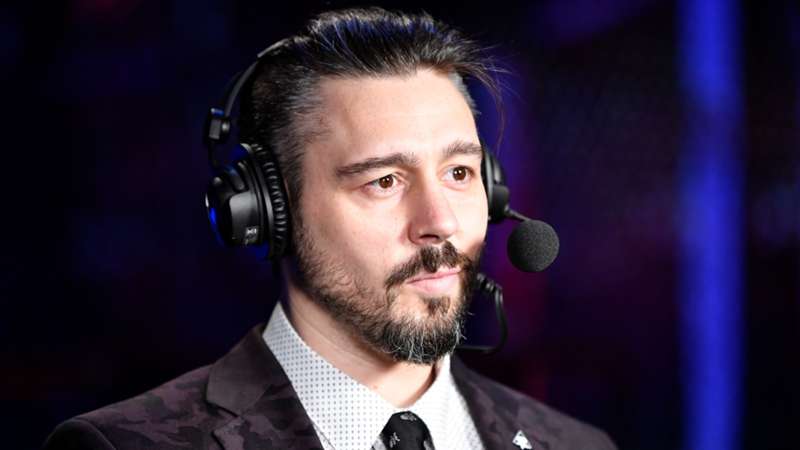 Every one of these fighters has the potential to change their lives, and July 8th is the beginning of that year-long journey to the top of European MMA. Four lightweight bouts will be followed by four bantamweight bouts, with all sixteen fighters trying to secure a spot in the Playoffs in Paris, in September. We will have regional talents in feature bouts throughout this card, as well as the two German representatives in the bantamweight division topping the bill against tough opposition from France and Italy. This event will set a new precedent in European MMA, and the fans in attendance will witness the highest level of MMA in Europe today."
Full PFL Europe 2 Main Card
Francesco Nuzzi (9-1, Italy) vs Farbod Iran Nezhad (11-2, Germany)
Mokhtar Benkaci (20-7, France) vs Khurshed Kakhorov (9-1, Germany)
Frans Mlambo (13-5, Ireland) vs Dominique Wooding (9-5, United Kingdom)
Ali Taleb (8-0, Sweden) vs Kenji Bortoluzzi (11-4, Switzerland)
Alex Chizov (10-1, Latvia) vs Acoidan Duque (17-4, Spain)
Connor Hughes (7-0, United Kingdom) vs Dylan Tuke (5-3, Ireland)
Radu Maxim (10-2, Italy) vs Jakub Kaszuba (8-0, Poland)
John Mitchell (6-1, Ireland) vs Geisym Derouiche (6-2, France)
PFL Europe is the PFL's first international league and will showcase the very best MMA athletes across Europe. PFL Europe will hold quarterly events throughout 2023, which began in Newcastle on March 25. The ground-breaking league will feature 32 of Europe's top fighters from 14 countries competing across four weight divisions. After four events, four PFL Europe Champions will be crowned with each Champion taking home $100,000. Champions also have a chance to earn a spot on the PFL Global Roster and the $1 million global season prize.                                    
PFL Europe 2023 schedule
Saturday, July 8 – Berlin, Germany – Verti Music Hall (Regular Season)
Saturday, September 30 – Paris, France – Zenith Paris La Villette (Playoffs)
Friday, December 8 – Dublin, Ireland – 3Arena (Final)